November Field Trial Obituaries
Updated 11/29/22
November 15, 2022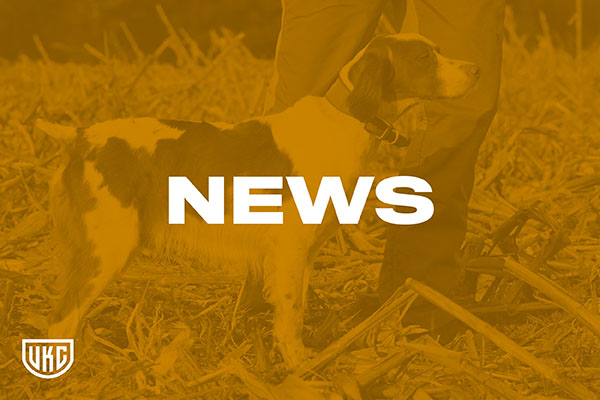 Dog Name: Sleepless In Sacremento
May 5, 2013 - November 20,2022
Submitted by Sheldon Twer
The daughter of Super Express Nash Begone by I B Ironhorse, like a good percentage of the great ones' development, didn't come without its challenges. The early years were spent establishing the rapport that eventually earned her the tag "Princess." I think it was after her 4th or 5th open championship performance that her consistency in competition and the way she began looking over her shoulder for direction that she really began working into the hearts of her owner/scout, Jim Wolthuis, and myself; Hence the Princess. Hopefully, not so unique that a handler becomes so enamored with their charge. Meg went on the win 9 open national qualifiers, and 6 Runner ups over the western regions; Jim scouted her here and in the South. Both he and I will miss the wonderful moments Meg gave us on and off the field. Her absence is already taking its toll on those of us that had the pleasure of knowing her.
Submitted by Jim Wolthuis
I would like to add that the 3 times that I ran her in amateur championships she provided me with the highlight of my 20 years doing field trials with an amazing breathtaking 4 find championship win and another Runner up performance
George Bentley Ethridge
September 19, 1936 - November 14, 2022
Submitted by Brian Ethridge
Mr. George Bentley Ethridge, 86, of Leesburg died Monday, November 14, 2022. The family will have a private service at "Covey Hill", Ethridge's family place in Leesburg. Born in Birmingham, Alabama, Bentley was the son of George and Virginia Ethridge. He was a graduate of West End High School and attended Auburn University. After starting his career at Vulcan Life Insurance Company in Birmingham, his passion for bird dogs and quail hunting brought him and his family to Southwest Georgia to work in the quail hunting industry. He spent a large part of his career at Oakland Plantation and retired from Enco Materials.
He was preceded in death by his wife of 63 years, Doris, his parents and his brother Bill Ethridge of Atlanta. Survivors include his sister Jenny Fryer (Johnny) of Fort Walton Beach FL and his children David Ethridge (Jolene) of Chelsea, Alabama, Diane Beck (Darrell) of Sylvester, Brian Ethridge (Melissa) of Hoover, Alabama and Clay Ethridge (Annie) of Leesburg. Mr. Ethridge has nine grandchildren April Terry, Crystal Terry, Katie Summers, Will Ethridge, John Ethridge, Morgan Ethridge, Laura Ethridge, Maggie Ethridge and Lindsey Ethridge and two great grandchildren, Jonas Summers and Avery Ethridge.
In lieu of flowers, the family requests that memorial gifts be given to Zoe Ministries (zoemeanslife.org).
Michigan Trialer Russ Gingras has died
Submitted by Dave Fletcher
Dr. Russell Gingras 79, a Michigan Cover Dog trial enthusiast died October 19, in Kalkaska, Michigan, near his home in Fife Lake, Michigan. Russ was a retired professor from Saginaw Valley State University School of Business. He served a term in the US Army and then completed his Doctorate at Michigan State University, in Lansing, Michigan. His retirement took him "up north" in Michigan where Grouse and Woodcock were plentiful, and good fishing was at hand, to a lakefront home at Fife Lake where fishing and working and breeding good Cover dogs was his passion. He was far more than a cover dog enthusiast. He was a longtime club member, Beaverton and Lake States Clubs and severed on the Gladwin Grounds Committee, a faithful worker at Cover Dog trials at the Gladwin Field Trial Area, training and competing his dogs in Cover Dog events, and his expertise at judging bird dogs and especially reporting field trials was much in demand. Russ is survived by his wife of 34 years, Margaret Anne (Knowlton), and his children Paul, Rochelle, Carrie, Kristen, step children Kristen and Alison, brothers Tom and John, and sister Carol.
An official entity of United Kennel Club (UKC), the American Field legacy, mission, and Field Dog Stud Book certified pedigree database is carefully managed by UKC for the continued betterment of field trial dogs. UKC is committed to the American Field community, and all hunters, breeders, clubs, associations, and participants.
Back to American Field News >