2023 Field Trial Obituaries
In memoriam
September 13, 2023
Notices Received In September
Robert Bruce Kerans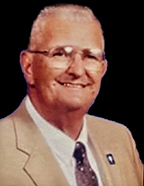 Robert (Bob) Bruce Kerans departed from his earthly life at St. Mary's Hospital in Decatur, Illinois, on September 6, 2023. Bob was born July 29, 1939, in Brocton, Illinois, to Wendel (Lefty) and Jean Vaught Kerans, who preceded him in death. Bob loved his childhood in Brocton as it stimulated his love for the outdoors. A proud graduate of Brocton High School, Bob was involved with several varsity athletic teams, the school's theater and band programs, the yearbook, and the student council. Bob went on to earn his bachelor's and master's degrees from Eastern Illinois University, where he was an active leader in several campus organizations. It was there that he met the love of his life, Lolly; they were married on August 21, 1960, in Newton, Illinois. The couple recently celebrated their 63rd wedding anniversary.
Bob passionately served the Jasper County community in various roles, including high school principal, athletic director, girls basketball coach, and guidance counselor. Following retirement from Newton Community High School, Bob served as Principal at St. Thomas Grade School, Jasper County Director of Economic Development, and Mayor of Newton, Illinois. Bob founded several organizations that reflected his passion for outdoor recreation and education, including the NCHS Staff Fishing Team, the Sand Hill Archery Club, the Illinois Red Setter Field Trial Club, and the Illinois Muskie Tournament Trail. Bob served as Vice President of the Illini Muskies Alliance, Secretary/Treasurer of the Lake Shelbyville Muskie Club, Director of the National Red Setter Field Trial Club, Vice Chairman of the Lake Shelbyville Fish Habitat Alliance, and President of the Illinois Taxidermist Association. Bob was a prominent member of the Muskies Inc. National Association, Jasper County Bass Club, Central Illinois Crappie Club, and the Illini Muskie Alliance Hall of Fame. A true steward of the earth, Bob was devoted to leading efforts to restore Lake Shelbyville's muskie population in cooperation with the Illinois Department of Natural Resources, the Illinois Natural History Survey, the U.S. Army Corps of Engineers, and the Lake Shelbyville Muskie Club. Bob was also deeply committed to the Shawnee Muskie Hunters, the USACE Youth Ambassadors Program, the National Red Setter Field Trial Club, and, more recently, the American Red Setter Bird Dog Club. In recognition of his commitment and interest in the outdoors, Bob was recently named the 2023 Illinois Outdoor News Person of the Year.
Bob served the National Red Setter Field Trial Club as a director, trial chair, editor, and exceptional breeder. The Barnhouse Kennel Banner produced competitive dogs eager to win. A few of his best-remembered dogs were Barnhouse McKalips and Barnhouse Puppy. Bob was a gifted writer, and in the mid-70s, he served as Editor of The Flushing Whip, the official newsletter of the National Red Setter Field Trial Club. In those days, the editions were run on a school mimeograph machine and hand-assembled. Bob's entire family helped get the issue out each time. When the NRSFTC celebrated its 25th Anniversary, Bob (and his family) attached silver covers to the newsletters they published. Bob eventually passed his pen on to future editors, but he continued serving the club in other capacities. Most recently, he served several terms as a director as well as reporting the Honor Roll. In 2022, he was awarded an Honorary Lifetime Membership in the National Red Setter Field Trial Club. Bob was a well-known contributing author in several outdoor magazines and newsletters. During the COVID pandemic, he collaborated with several friends and colleagues to author three books: Re-Living the Dream, Chalk Talk, and Memory Maker. These books detail his life experiences in outdoor adventures and as an educator, mentor, and coach. In summary, Bob lived life to the fullest, and those of us who knew him were ever blessed by his guidance, friendship, humor, and support! He'll be deeply missed!
An affectionate and loving husband, father, and grandfather, Bob is survived by his wife, Laurel (Lolly) Emmerich Kerans, daughters Lori Kerans and Lisa Hollis, and grandchildren Hannah and Zachary Hollis. Along with his family, Bob loved all the animals of God's creation, most especially his dogs, including the family's Red Setter, Barnhouse Ginger Red.
A private family service will be held at Holy Family Catholic Church. Bob will be laid to rest at Payne Cemetery in Brocton, Illinois. In lieu of flowers, memorials may be made to the Jasper County Retired Teachers Scholarship Fund, ... Pete Pasero, 6 Jeffrey Lane, Newton, IL 62448, or to the Hannah and Zachary Hollis Education Fund, ... Lori Kerans, 1st MidAmerica Credit Union, 202 E. Ash, Decatur, IL 62526.
The family would like to extend their deepest gratitude to the staff at St. Mary's Hospital, as well as Dr. Alan Bilyeu and Dr. Luis Caceres, for their excellent and compassionate care.
Notices Received In March
Roger W. Martens
We are saddened to report the passing of long-time field trial patron Roger Martens of Ridgeville, Ontario. Roger passed away on March 11, 2023, at age 85.
During the 70s, 80s, and '90s, Roger and his devoted partner and wife, Donna, campaigned numerous dogs on the major horseback shooting dog circuit, most carrying the prefix kennel name of "Springtime." Roger was a fierce competitor and an excellent amateur handler. Roger also campaigned dogs on the open circuit with professional George Tracy for many years. Roger's winners included Springtime Buddy, Jim, Kay, Yankee, Rocky, Aberdeen Abby, Cross Rail, and Kelly's Girl, to name a few.
Roger campaigned dogs and served the sport as a leader in many ways. He donated his talent to assist with several organizations, including the National Shooting Dog Futurity, U. S. Quail Shooting Dog Futurity, National Open Pheasant Shooting Dog Championship, AFTCA Region 13, and Ohio-Pennsylvania Open Shooting Dog Championship, plus several others in the capacity of director, vice president, and president.
Roger will be sorely missed. Rest in peace, my friend.
Mike Husenits, West Lebanon, Penn.
Notices Received In January
Donald Norman Wood
Donald Wood passed away on November 29, 2022, after a lengthy battle with cancer. He is survived by his wife, Sharon, three sons, two daughters, and his grandchildren.
Don grew up in Needham, Mass.; he attended Needham High School and went on to earn his Bachelor of Science in Mechanical Engineering and a Master of Business Administration.
Don moved to Davie, Fla., from Sugarloaf, Penn., in 1978. He met his wife-to-be, Sharon, while horseback riding with a local riding club. They were married on April 1, 1990. When Don moved to Florida from Pennsylvania, he was field trialing English setters, renting a horse from a hack line, and sleeping in the bed of his pickup truck. This was a man who loved to field trial. He often said, "I don't care about a placement as long as the dog pleases me." Don gradually transitioned from setters to pointers as he realized they were more suited to the local conditions.
A long-standing member of the American Field and the American Field Trial Clubs of Southwest Florida, Don was recognized for his tireless efforts at bettering the sport of field trialing. Often called the "Ever-Ready Bunny" for his boundless energy, he was a joy to work with or compete against. The Cecil B. Webb field trial grounds in Punta Gorda, Fla., were his home turf. He took every opportunity to train there and competed in every trial. He worked tirelessly behind the scenes to ensure that the trials were run professionally and remained fun-filled events for all. New members are the lifeblood of the sport, and if Don introduced them, they would be hooked. He was the most gracious and welcoming host one could ever know. His wit and the twinkle in his eye lit up every event. Don was loved by all who knew him.
Rest in Peace, Don Wood.
Ruth A. Bozeman
Ruth A. Bozeman, 84, of Taylor Ridge, Ill., died Wednesday, December 28, 2022, at Genesis Medical Center, Illini Campus.
Ruth was born on September 20, 1938, in Streator, Ill., the daughter of Stanley Fredel and Amanda Theolyn (Bingham) Olson. She married Loyd Bozeman on May 5, 1957, in Caledonia, Miss. Ruth was a pedigree researcher and president of Bozeann Setters. She also served as the secretary of the National Field Trial Association. Ruth loved to tend to her flower garden, was an avid shopper, and loved traveling, especially to Sanibel Island, Fla. She collected Santa Claus ornaments and was a wonderful cook. Her family meant the world to her, and she made sure that she always spent time with her husband, children, grandchildren, and great-grandchildren. Survivors include her husband; daughters, Kimberly Bozeman, Sandra (Scott) Rundall, Diane (Andy) Bozeman Woods; grandchildren, Jimmy, Chris, Joey, Steve, Lindsay, Jeff, Jenna, Alex, Tanner, and Jackson; 10 great-grandchildren, with two on the way; sister, Marilyn Carr; and beloved dog, Goldie. She was preceded in death by her parents; brothers Gerald and Larry Olson; and sister, Karen Boeckmann.
An official entity of United Kennel Club (UKC), the American Field legacy, mission, and Field Dog Stud Book certified pedigree database is carefully managed by UKC for the continued betterment of field trial dogs. UKC is committed to the American Field community, and all hunters, breeders, clubs, associations, and participants.
Back to American Field News >